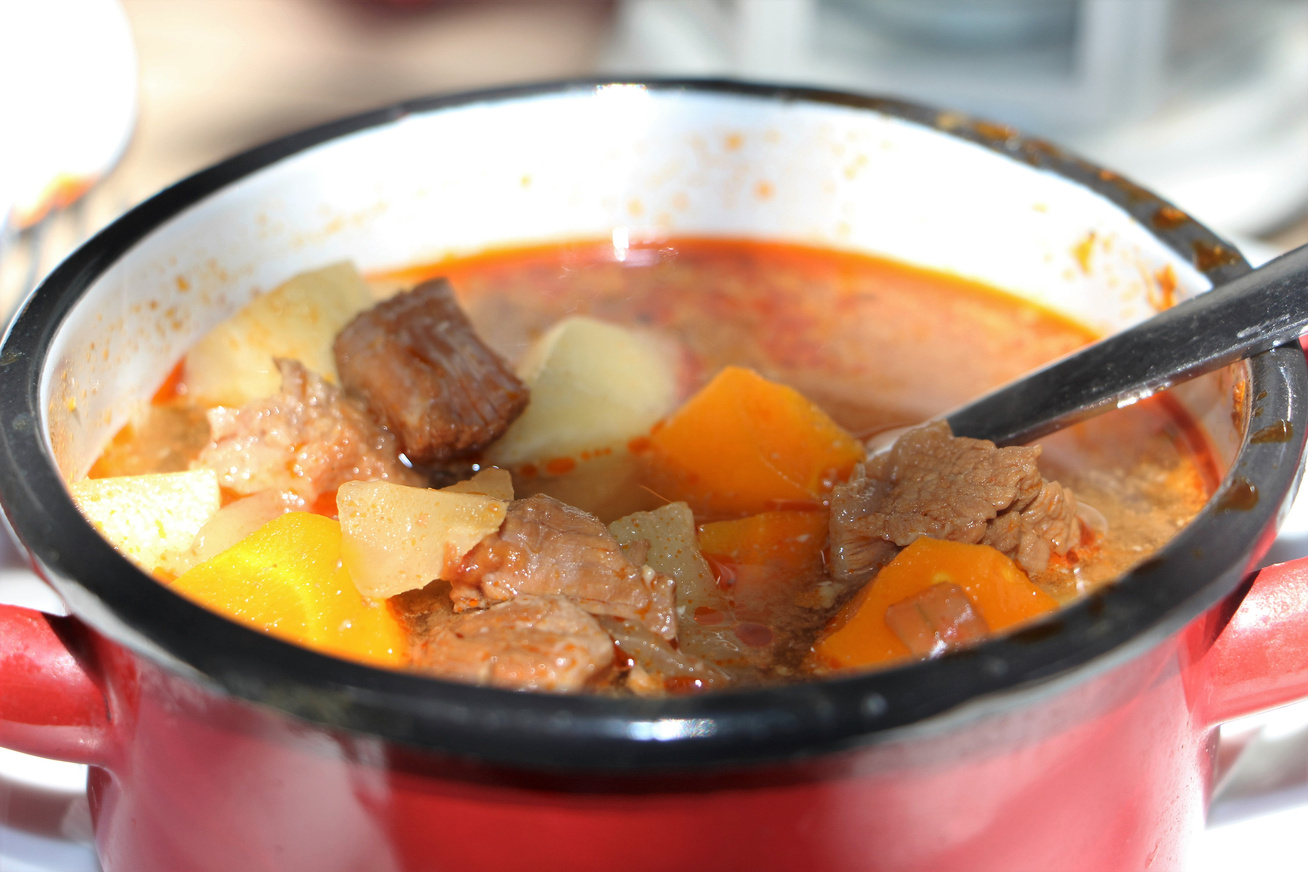 A Good Goulash
Actually, the etimology of the word 'goulash' is, as follows:
'Gulya' (pronounced as 'gooyah') means: 'cattle'.
'Gulyás' (pronounced as 'gooyaash') means 'cowherd', 'cowboy'.
The dish itself means a food that these guys prepared out in the steppes, the 'puszta' (from a Slavic word 'pustoy'). However, on the tour you may learn about the fake character of this food that is known all over the world as THE MOST FAMOUS HUNGARIAN NATIONAL DISH.
No matter if it was eaten by the cowherds or not, IT IS DELICIOUS!
This is a tested recipe, try it!
Ingredients:
1 kg of beef (e.g. the first leg, or first ham)
100-150 g bacon
3-4 large onions
4 cloves of garlic
1 large tomato
1 green pepper (paprika) either sweet or hot
red ground paprika (if you bought it here at all)
pepper
salt
caraway seed
1 bay leaf
300 g potatoes
2 carrots
2 turnips
1 root of green celery
1dl dry red wine
and SOME PÁLINKA!
First of all, drink 5 cl home made pálinka! Having consumed the first dose of your pálinka, melt the bacon in a pan. Put the chopped onion on top of the lard. Salt it. Stir it in the lard. Steam it to glass-like (not brown!). Add the chopped tomato and paprika. Stir it for a few minutes. Put the meat in it. Stir it, until the red surface of the meat becomes greyish. Drink 5 cl home made pálinka again! Add some ground red pepper in it. If you did not add the red pepper into the soup, but the pálinka, please, do not drink any more! Otherwise, if you put it to the right place, you may drink another one. And now add some black pepper, too. Add some water, as well, that the meat should stay in the water. Salt it a bit. Add the dry red wine. Drink 5 cl home made pálinka again! Add 10-15 caraway seeds. Add garlic and the green celery. Cook it covered on a low fire, until the meat gets tender. Chop the carrots, turnips and potatoes and add to it. Add some water again, just to cover it. Taste it, and salt it again if it is necessary. If it is needed, add some more water. Cook it tender together with the carrots and vegetables. Drink 5 cl home made pálinka! – if you still can….. and then ask somebody to finish the Goulash! If some pálinka got into the soup by chance, it will be even better!
Consume it with very fresh white bread!
You may add some more hot paprika.
Meanwhile, you may sing, as follows:
And if you are lazy to follow the instructions, you can make it a lot easier: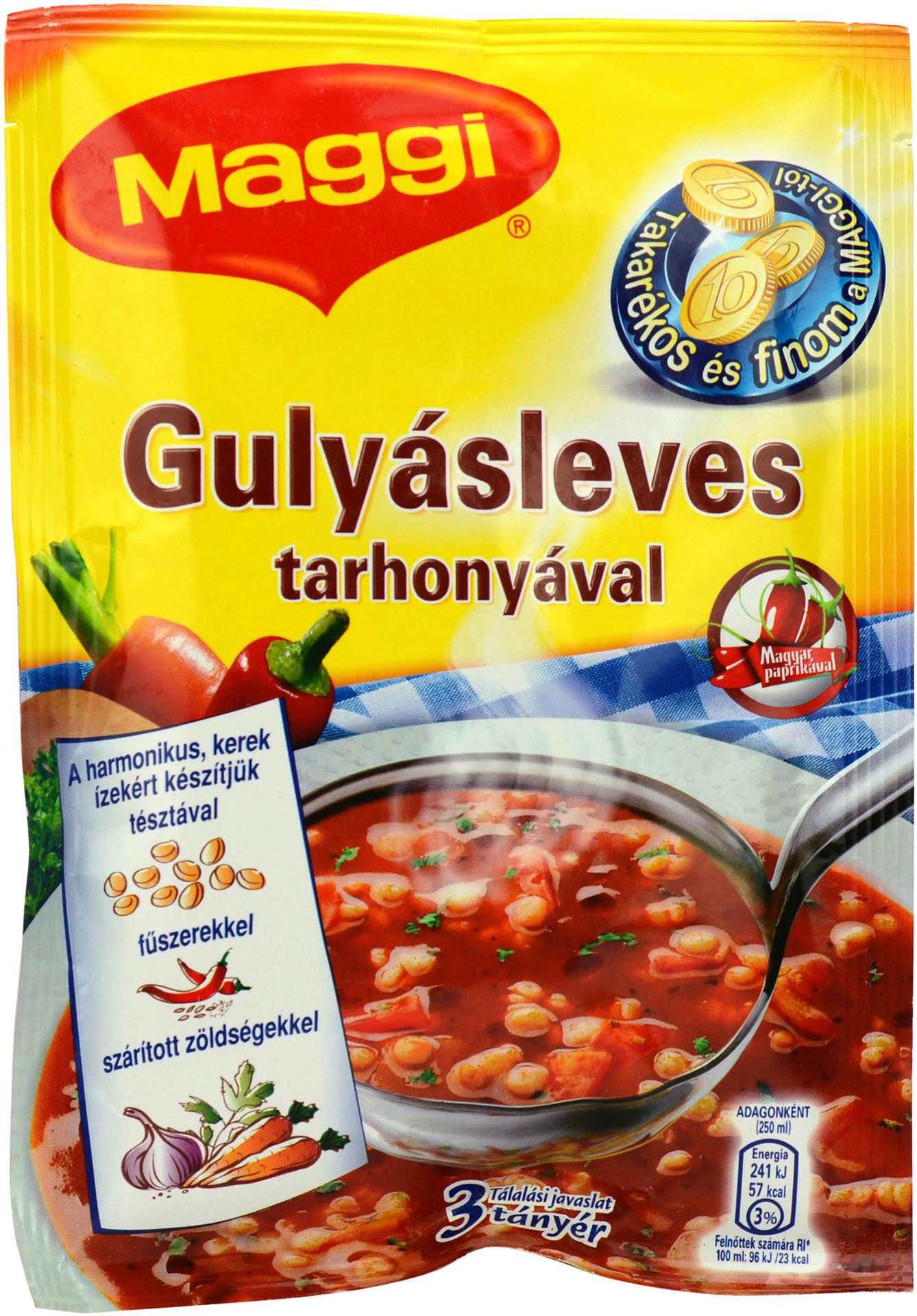 However, I cannot guarantee the same result….
Jó étvágyat! Egészségedre! Bon appetite!